Reviews James Ravilious: A Life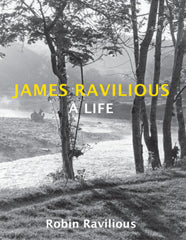 The Spectator on The Recent Past and James Ravilious: A Life: These two books complement each other: The Recent Past displays beautifully reproduced photographs by Ravilious, while his widow's biography is a moving tribute which details the technical as well as aesthetic side of his work. Other photographers have followed his style and methods, but he remains the master. Richard Emeny.
The I.paper: Vivid scenes that seem to come from a bygone age...A unique record or rural intimacy. The Recent Past gathers together around 80 of his Devon photographs, and they portray a rural life with an intimacy that probably only someone who lived among the subjects of his pictures could achieve. James Raviliuos: A Life is a very fine biography by his widow, Robin Ravilious. LINK Simon O'Hagan. 
Caught by the River: James Ravilious's The Recent Past is an intimate portrait of in North Devon in the 1970s and 80s. This selection of black and white images is the first of his work to be published in a book since 2000. It is introduced by his widow Robin, who beautifully describes his devotion to documenting his community.
Ravilious's dedication and love for his subject are apparent throughout. He takes us into blizzards, snowdrifts, hunts, christenings and village fairs. However, the most intimate pictures are those of everyday rural life. His clever framing and beautiful use of light make these images of the mundane seem anything but. The Recent Past is both a historic document and an artistic triumph. Ravilious remains one of the UK's most important rural photographers. LINK
Francois Von Hurter