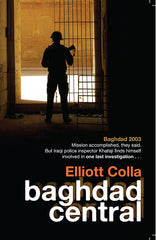 If you had to isolate yourself with one other writer, who would it be and why?
Elmore Leonard or Carl Hiaasen. I need to laugh. 


Do you have any local stories of kindness or good deeds that you can share?
Our stores ran out of cleaning supplies by March 20. Our neighbors used their last ration of vodka to make their own disinfectant and gave us a bottle of the stuff. It's bright yellow and works like a dream. 
Read more